"We cannot direct the winds, but we can adjust our sails."
Welcome to Folsom Counseling Services and the Private Practice of Kelly Richardson, Licensed Marriage, Family Therapist
Adolsecents and Teenagers
(ages 13 years and older)
Anxiety- or Fear-based Emotions
OCD or Compulsive Behaviors
Divorce/Blended Family Issues
Kelly Richardson has been in private practice in Sacramento as a licensed Marriage, Family & Child Therapist since 1997.  She is known for her direct approach to therapy and the belief that proper communication and clear boundaries help build strong and lasting relationships. Kelly connects well to all age patients and provides real-world solutions to problems. She strives to create a safe and nurturing environment where patients feel supported and encouraged to explore areas in their lives that are creating stress or difficulty.
While she is compassionate and validating, she does not want clients to stay stuck in troubled or painful places. The more you know and understand your needs, the better you are able to take good care of yourself and those you care about.
Kelly believes that an open and honest approach to counseling can help her patients grow and develop positive changes in their lives. She works with solution-based therapy. Change is inevitable but how we respond to change is what can be altered and positively processed to resolution. We do not get "over" past hurts and/or traumas – we go through them and we integrate the lessons learned in the process.
Kelly works with both short-term and long-term therapy clients. Her goals are to develop long relationships with clients so that they feel the extra support they need during times of crisis or when they are seeking growth in their lives and relationships. Through solution-based therapy, she will help you understand the cause of problems, find effective solutions, and learn to live more comfortably. Kelly believes a careful diagnosis is essential to appropriate treatment.
A therapist should be a good fit for a client, so Kelly encourages you to read more about her experience, services, or contact her for an initial session to see if she is the right therapist for you.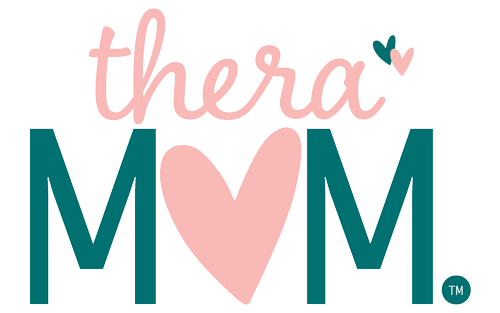 Hello! My name is Kelly Richardson
I am a Licensed Psychotherapist as well as a Mom, hence the name "Thera-Mom".
Let's be honest- being a Mom is a full-time job no matter how old your kids are and finding time to just do you feels impossible. It's nice to have a place where we can do life together–unapologetically and authentically–like in my therapy office. Walk this crazy journey called life with me, as hectic and stressful as it may seem at times.